Your software is on its way! (Please allow 10-15 minutes for deliver)
Do NOT close this page – Please ACCEPT or DECLINE this one time offer below.
UPGRADE
STEP 1: Begin to order
STEP 2: Customize Order
STEP 3: Order Complete
ClientCloser (emails, contracts, autoresponder)
Custom PayPal Checkout Integration
Add Featured Samples of Services Offered
Allow Clients to Schedule Appointments
5 Year Webhosting Included
Virtual & Team Member Access
Create Client Review Accounts
DFY Client Contract Templates
DFY PowerPoint & Word Proposals
DFY Written-To-Convert Email Sequence
DFY Battle-Tested Telemarketing
7 Figure Agency & Prospecting Bootcamp Training
365 Days Social Media Calendar
1.2 Million Us Business Database
BONUS: ReadyMade Client Contracts
BONUS: 100+ DFY FB Ad + Copy Templates
so now you have access to 360maker with Commercial License and are about to start prospecting clients and charging them for creating 360° videos and product spin demos.
I'm sure you're excited to finally start your very own 360° Video Marketing Agency…
…but before you jump onboard, let me ask you a quick question:
How Do You FIND Clients? And How Do
You Make Them WANT To Do Pay YOU?
There's no denying the massive demand there is for 360° videos and product spin demos right now.
This pandemic has completely shaken the dynamics of the market. Now, ALL businesses are desperate for someone to help them virtually showcase their products and engage their leads and customers.
Heck, this is why local and online business owners are willing to shell out $500-$700 monthly for this exact service…which is something that you can do in just a few minutes!
Restaurant Businesses = Food and Online Menu Instagram Profile to increase their orders
Furniture Shop Businesses = Online Woodwork Catalogue to increase sales
Gym & Fitness Businesses = Weight Loss / Workout Instagram Profile to sell more courses and training
Yoga & Wellness Businesses = Yoga Mastery and Lifestyle Instagram Profile to increase awareness and increase sales
And the list
goes on.
Now, I don't want excitement to cloud your judgment and you end up wishing you prepared better for what you're about to go into…so let me ask you this:
How exactly are you going to land these clients and get them to agree to a reasonable price for your services?
And, do you have a strategy to keep them locked in as paying customers month after month?
INTRODUCING
360MAKER AGENCY
Find Businesses Worldwide Who Are Looking To Hire You & Then Convert Them Into Paying Customers Within Minutes!
With This Essential Upgrade to

360maker, You're Getting…
CREATE & SELL ACCOUNT – Resell 360maker for 100% Profits - $997 Value
This is possibly the most requested feature ever.
With 360maker Agency, you'll have the ability to resell 360maker to your clients, customers, subscribers, fans and pretty much anyone and keep 100% of the profits.
With the 360maker reseller license you can resell 360maker as one of our 100% commission backed affiliate and get paid for every new referral you bring into 360maker.
Best part, we'll handle all the support. This addon feature usually sells for $997 and is ONLY available for first 50.
FIND CLIENTS WORLDWIDE - ClientFinder App - $597 Value
This is a powerful cloud based software that helps you find local businesses in any city anywhere in the world that are looking to hire YOU to get their 360° videos, product spin marketing and other local/online marketing needs taken care of for a fee.
Simply enter the city and it'll find the businesses locally with a breakdown of all of their online presence, what they have and what they're missing along with their contact details. 
Contact them using the agreement templates from 360maker Agency and you'll land new clients every week from just 10 minutes' work.
CONVERT YOUR LEADS EFFORTLESSLY - ClientCloser Suite - $597 Value
Converting your leads just got 10X easier. 360maker Agency gives you an all-in-one lead conversion bundle that is packed with everything you need to jumpstart your Instagram marketing agency. From emailing, contracts, to your autoresponder app, 360maker Agency covers all bases.
You get unlimited access to a powerful autoresponder app so you can send out professional-looking email campaigns to unlimited leads. No monthly fees, no list limit, 100% cloud-based.
You get a rich library of proven-to-convert email campaigns that effortlessly turn your cold prospects and into hot, ready-to-buy leads. No more writing from scratch or resorting to trial and error to see what works, 360maker Agency arms you with battle-tested emails to help you land high-ticket sales much easier.
You get access to professional "Client Contracts" you can use when selling your services to local or online clients and look more legit and professional. Sell yours services securely, build trust with your clients, and rake in more sales effortlessly!
AGENCY LICENSE WITH WHITELABEL REBRANDING - $997 Value
Get a fully branded agency website to help sell your services set up 100% for you. We will customize this with your logo and branding allowing you to appear like a true professional, authority Agency any client can feel safe buying from.
AGENCY MEMBERS ACCESS – VIRTUAL & TEAM ACCOUNTS - $197 Value
If you want to make real passive income from 360maker, then you need to allow team members or freelancers to create and manage websites for you for your clients.
With your current license of 360maker you are stuck doing everything 100% yourself. But, with the Agency upgrade you can let others do all the hard work for you without having to lift a finger.
Simply create a sub-account for your team members or virtual assistant to access your 360maker account and let them do all the work for you.
BEAUTIFUL AGENCY WEBSITE SETUP FOR YOU - $697 Value
Get a fully branded agency website to help sell your services set up 100% for you. We will customize this with your logo and branding allowing you to appear like a true professional, authority Agency any client can feel safe buying from.
CUSTOM PAYPAL CHECKOUT INTEGRATION - $497 Value
Make it easy for clients to do business with you with the ability to sell your 360° video tours, product spin demos and marketing services from your website. You'll get custom eCommerce checkout integration to allow clients to buy over and over without any invoicing or negotiating with you. Set specific prices for any service you offer and showcase it on your site.
ADD FEATURED SAMPLES OF SERVICES OFFERED - $297 Value
Showcase the posts and campaigns you've made using 360maker so clients know exactly what they're getting and how much money your 360° video tours and product spin demos can unlock for their businesses. Add examples of actual product spins, 360° tours, creatives, templates and more to attract and convert high-paying clients.
AGENCY CLIENT TESTIMONIALS - $297 Value
Turn yourself into a trusted authority by showing client testimonials about you right on your site. 360maker Agency Business website makes it easy to drag/drop testimonials where you need them for high conversions.
AGENCY CLIENTS TO SCHEDULE APPOINTMENTS - $197 Value
Let clients book consultations with you right from the site! Create services, locations, office hours, and more.
DFY 5 YEAR HOSTING PLAN - $697 Value
Get 5 years of free hosting for your awesome website completely free today (available limited-time only).
AGENCY CLIENT REVIEW ACCOUNTS - $697 Value
Create special VIEW-ONLY access for your clients so you can give 360maker access to them, giving them a chance to view all the local and online businesses you're handling and all the campaigns you're managing for them and charge more.
DFY POWERPOINT & WORD PROPOSALS - $297 Value
Say goodbye to paid templates and limited creation rights. 360maker gives you a rich library of sleek PowerPoint and Word document proposals that are designed to put your best foot forward in turning your leads into real, paying customers.
DFY WRITTEN-TO-CONVERT EMAIL SEQUENCE - $197 Value
No copywriter? No problem. We've made sure to cover all bases and keep you churning out high-converting emails that compel your email list to click and buy. Our 7-figure copywriter onboard has personally curated these high-converting, tried-and-tested email campaigns to jumpstart your 360° Video Marketing Agency.
DFY BATTLE-TESTED TELEMARKETING SCRIPTS - $297 Value
Get unlimited access to telemarketing scripts that make prospecting a breeze. Showcase your business more professionally, reach a wider audience, and convert more leads into sales effortlessly!
7 FIGURE AGENCY & PROSPECTING BOOTCAMP TRAINING- $997 Value
When we say ANYONE can build their own 7-figure 360° Video Marketing Agency, we mean just that. Get rid of all the guesswork and the trial-and-errors with this all-inclusive Agency starter pack that gears you with all the techniques you'd need to jumpstart your business.
365 DAYS SOCIAL MEDIA CALENDAR - $197 Value
Establish an always-on presence online without sitting hours in front of your computer everyday! Whether you're on Facebook, Twitter, LinkedIn, or more, 360maker Agency handles everything you need to engage your customers and potential leads in buyer-heavy social media platforms.
1.2 MILLION US BUSINESS DATABASE - $997 Value
Instantly access 1.2 million businesses in the United States who NEED your 360° Video Tours and Product Spin Demos. Say goodbye to hours of researching, digging online for contact details, and all that. Your leads are done for you and ready-to-go.
High-Value 360maker

Agency Bonuses
FAST TRACK BONUS #1
READY-MADE CLIENT CONRACTS - $597 Value
Want to sell Website Creation and Marketing services to your clients but want to look professional? Kiire Agency gives you access to professional "Client Contracts" you can use when selling your services to local or online clients and look more legit and professional. Easiest way to stay safe and also charge more!
FAST TRACK BONUS #2
READY-MADE LEAD MAGNETS TO LAND AGENCY CLIENTS - $197 Value
Give away these free reports and lead magnets to your potential clients to build trust, build credibility and establish yourself as a leader in the market and then soft pitch to land them as full-time clients. PLUS we'll also give you 100 local business landing pages done-for-you.
FAST TRACK BONUS #3
DFY FACEBOOK ADS TO SELL YOUR SERVICES - $197 Value
Get proven ads templates to attract clients to your video creation and marketing agency marketing services. These include images, copy, targeting, and more to quickly reel in clients.
Let me be honest with you.
Even with the most flashiest, most high-end product you can get, if you don't know how to properly sell and market your products, you won't get far!
This is why we specifically designed this bundle to jumpstart your success the easiest, fastest way possible. It's an all-in-one Agency package that's:
100% done-for-you

Beginner-friendly with ZERO learning curve

Packed with powerful features
…and most important of all?
It's designed to market you as an established authority in 360°Video Marketing and Product Spin Demos.
Secure Your Launch Discount Before the Price Rises:
Go ahead now, and secure your special access to 360maker Agency now. Press the "Buy Now" button and we'll see you in the VIP members area of 360maker Agency.
One-Time Price Only
ONLY TODAY: Ready-Made Client Contracts
ONLY TODAY: DFY Lead Magnets
ONLY TODAY: 100+ DFY FB Ad + Copy Templates
ClientFinder
ClientCloser
AgencyWhitelabel
AgencyWebsite
DFY Reseller License
Custom Paypal Checkout Integration
Add Featured Samples of Services Offered
Add Clients Testimonial
Allow Clients to Schedule Appointments
5 Year WebHosting Included
Virtual & Team Member Access
Create Client Review Accounts
DFY Client Contract Templates
DFY PowerPoint & Word Proposals
DFY Written-To-Convert Email Sequence
DFY Battle-Tested Telemarketing
7 Figure Agency & Prospecting Bootcamp Training
365 Days Social Media Calendar
1.2 Million Us Business Database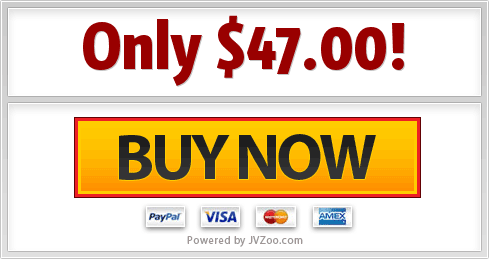 Every effort has been made to accurately represent our product and it's potential. Any claims made of actual earnings or examples of actual results can be verified upon request. The testimonials and examples used are exceptional results, and don't apply to the average purchaser and are not intended to represent or guarantee that anyone will achieve the same or similar results. Each individual's success depends on his or her background, dedication, desire and motivation. As with any business endeavor, there is an inherent risk of loss of capital and there is no guarantee that you will earn any money. Furthermore, certain proof and case studies mentioned on this website may not be associated with our product or service, and any results presented may not have been generated utilizing our product. Such materials are solely provided for case study and motivational purposes. We strongly recommend that all website visitors exercise their own due diligence and discretion prior to making any purchasing decisions.
By making a purchase on this website, you agree to abide by all our policies and will not be misusing our product(s) for any wrongful purposes.
Copyright © 360maker.ai | VineaSX Solutions LLC - UAE